WE ARE JP TECHNOLOGIES
JP TECHNOLOGIES CRM
powered by Espo and PHP
CRM is an abbreviation for Customer Relationship Manager (or Management) software. It's designed to help you keep up with customer information and generate a plan to provide excellent service.
Various elements go into this, some of which are detailed below.
Tying your CRM into your telephone system allows you to determine who is calling, why they are calling and automate the process of making sure that your customer is indeed happy.
Sales Automation allows you to recognize your Leads and Opportunities then visualize the work performed for each Account and Contact. Set up a process and the software will help you automate it. Get confused or don't feel like figuring it out yourself? We're always available to help just a phone call away.
Use JPT CRM to improve sales productivity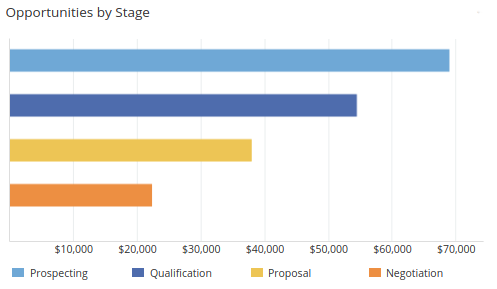 Leads are potential customers. Your leads will have details and will associate with a Company. The work that your sales people do to interact with your potential customers can be automated.
All the information on this potential Lead is available in the software by selecting either the person, opportunity or Contact. Depending on your choice, you can easily and simply navigate across each major partition.
As your sale develops, you can see the activities visually and track your sales funnel. A sales funnel is a functional method for you to see the stages of your prospects and customers.
Email is ubiquitous and integrating your email processing into your CRM software allows you to really get control over your sales effort. This is one definitive advantage of utilizing software with your technology approach to maximize your sales, increase profitability and identify the sales superstars on your team!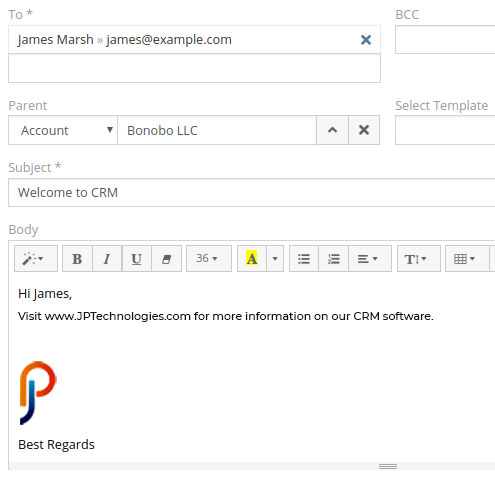 Integrating your Calendar allows you to automatically keep track of your sales effort, spot trends and maximize the possibilities of converting a prospect into a sale.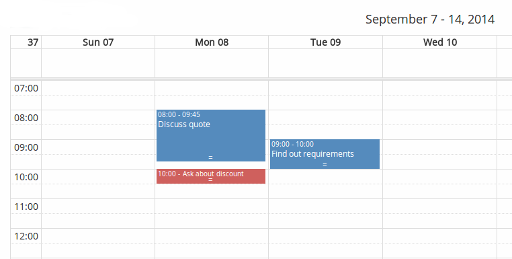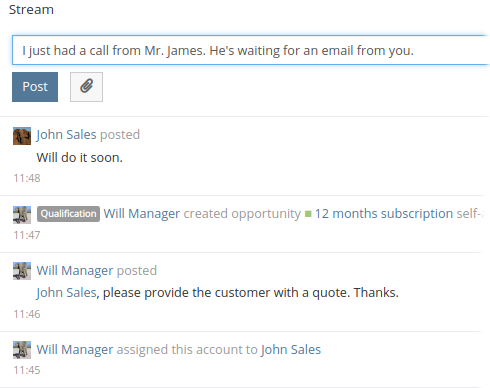 Social
Activity Stream. Feed where changes and new additions of followed records are shown.
Follow Button. User can follow particular record. Records one creates or those that got assigned to one are followed automatically.
Customer Support
Documents
Telephony
VoIP integration (available in extension)
Multiple phone numbers per record. Different types of phone numbers (Mobile, Office, Fax, etc.).
Workflows
Business Process Management (available in Advanced Pack). BPM tool. Provides an ability to model and automate business processes.
Workflows (available in Advanced Pack). Actions can be triggered if specific conditions are met. Available actions: send email, update record, create new record, create notification, assign record by specific rule.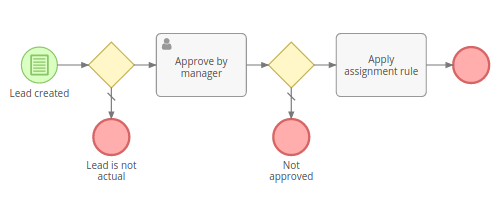 Customization
Layout Manager. Change layouts for detail and list views.
Entity Manager. Create custom entities, fields and relationships.
Label Manager. Ability to customize application labels.
Extensions. Ability to customize your EspoCRM with installable extensions.
Administration
Data Import
Users. No user limitation in on-premise version.
Teams. Users can be organized into teams.
Roles. Access control can be set for whole team and specific user.
LDAP Authentication
Currency Rates
Themes support