WE'RE JP TECHNOLOGIES
Fax Communication Software
Software Description:
A very easy program to generate dense fax communications in a HIPAA friendly manner. Perfect for Hospitals, Doctors and anyone that requires the ability to send mass faxes in a simple, straight forward manner.
Easy
Stable
HIPAA Compliant
Inexpensive
Scalable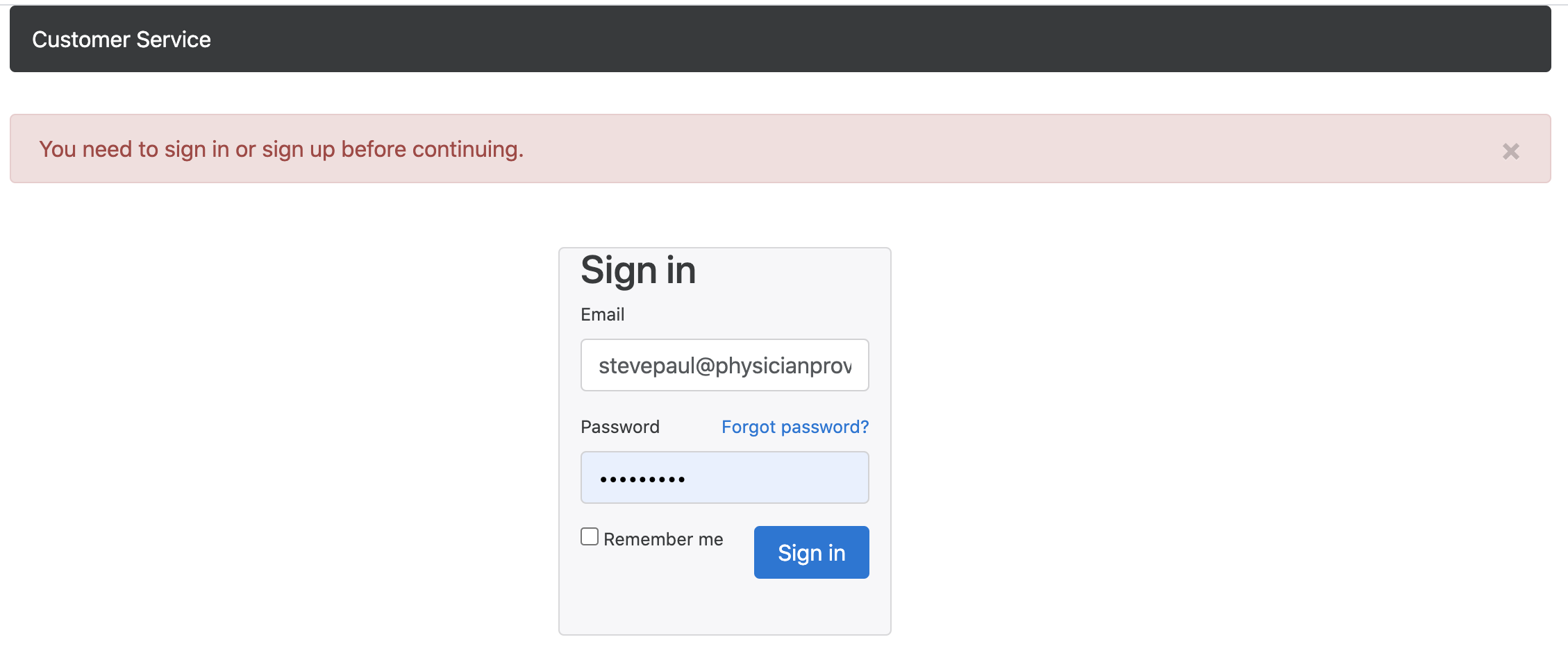 Sign in. Users will be controlled by an administrator which decides if they have access.
Also, this provides for the ability to turn "off" a user should the need arise.
We also preserve credentials for future capabilities should the need arise.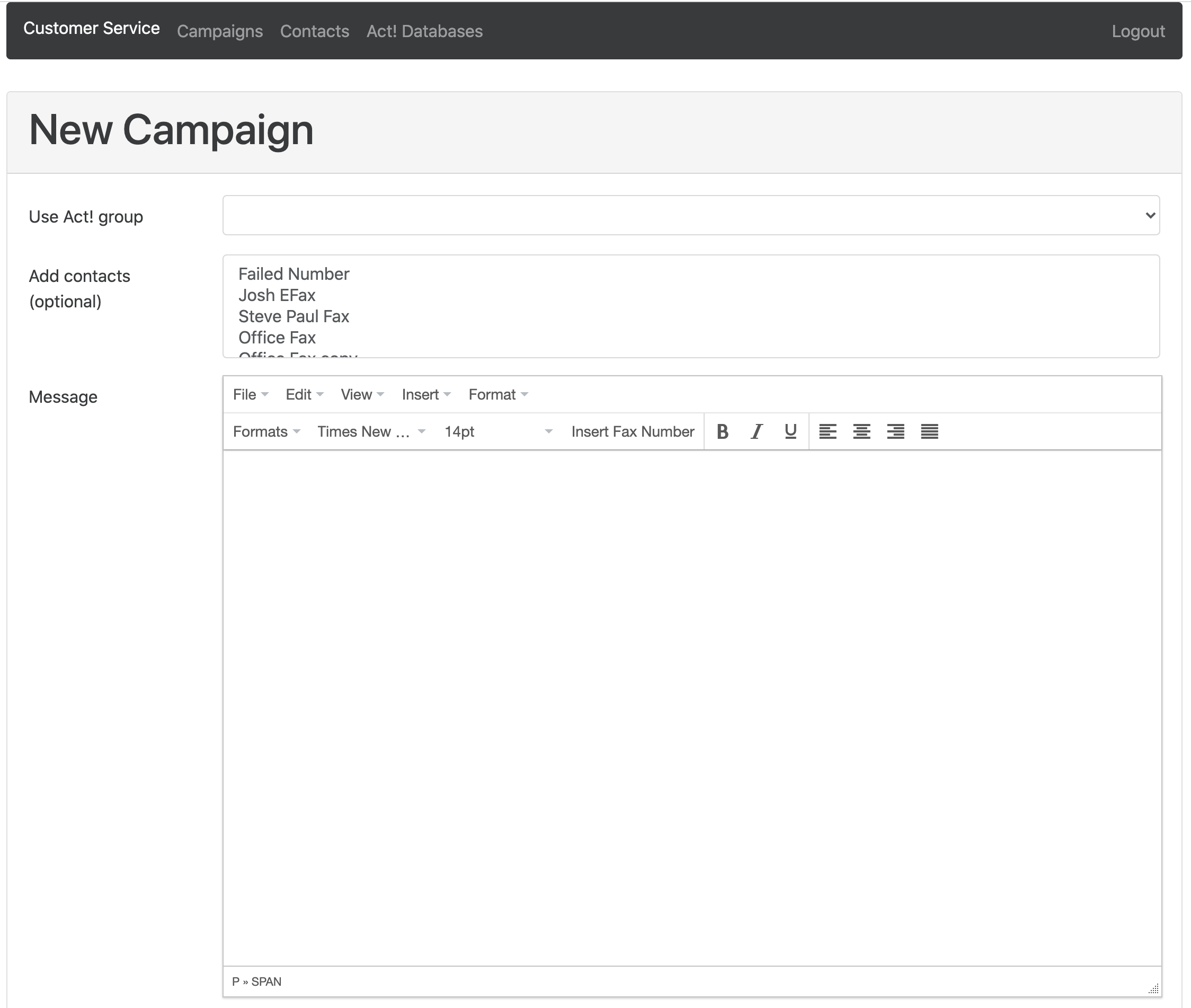 After logging in you'll see the main screen. Notice that this screen is very simple, direct and to the point.
A new fax campaign can be created by selecting the New Campaign button.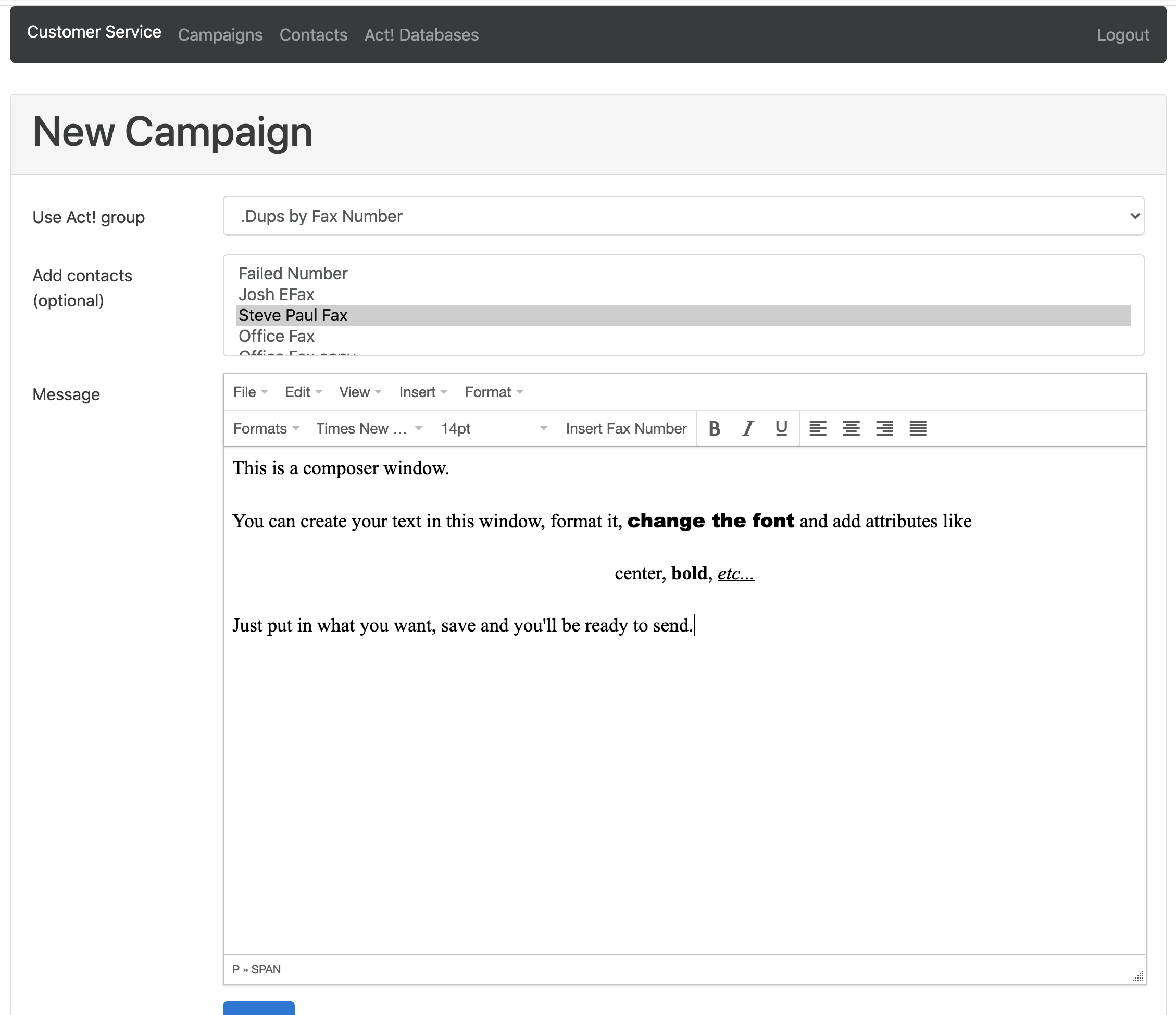 Once in the New Campaign, you should select the Act! Group to pull.
We utilize the REST interface from Act which allows you to pull saved queries (Saved Lookups!) into the new program for processing.
You can also add separate contacts. This is helpful when you want to include yourself (to see how it is working!).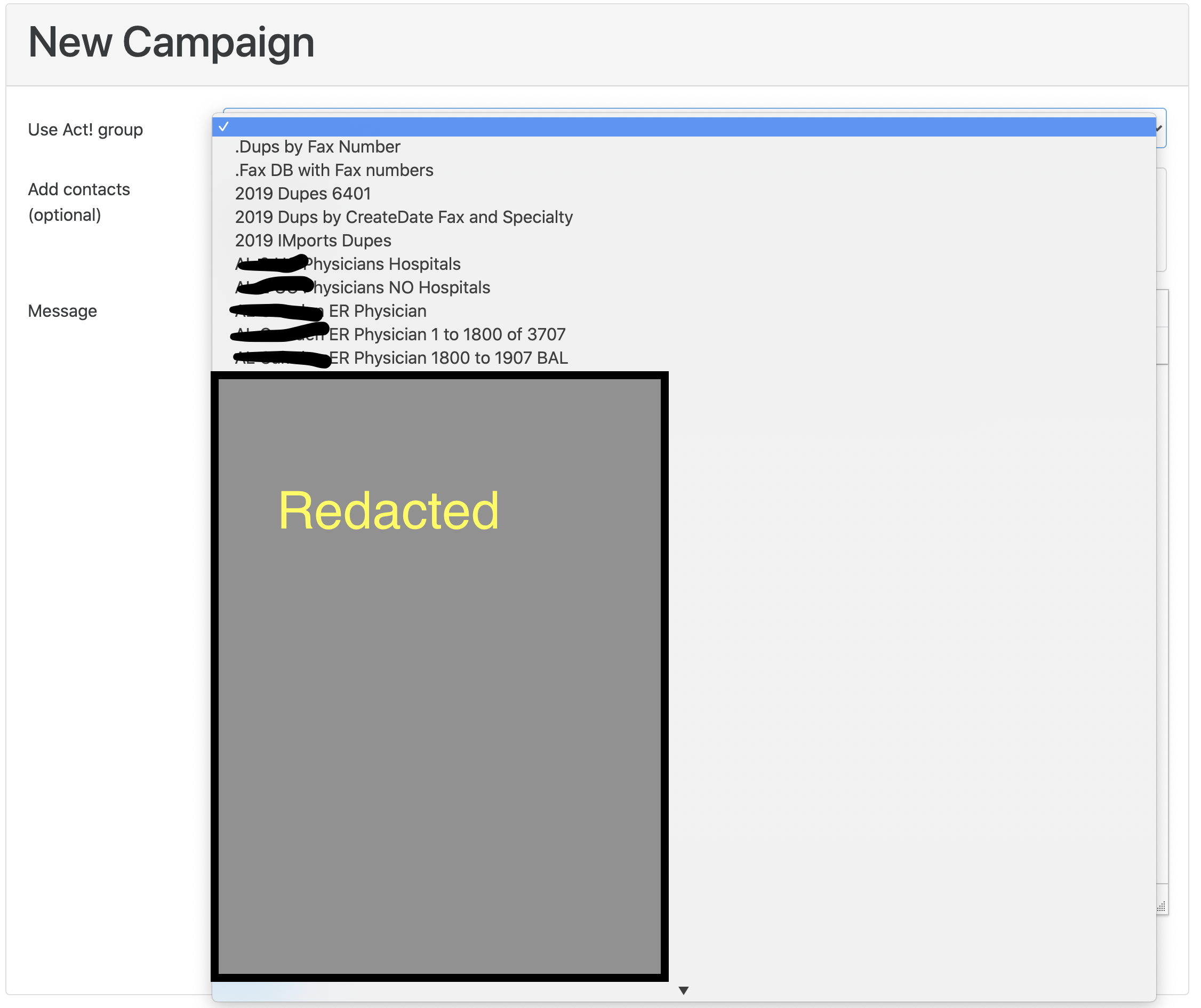 Pulling in the Act Group is just a matter of defining the Group to access and pull it into the software.
This defines the destination recipients.
You can then paste a premade template into the formatter, fix everything and get it ready to send.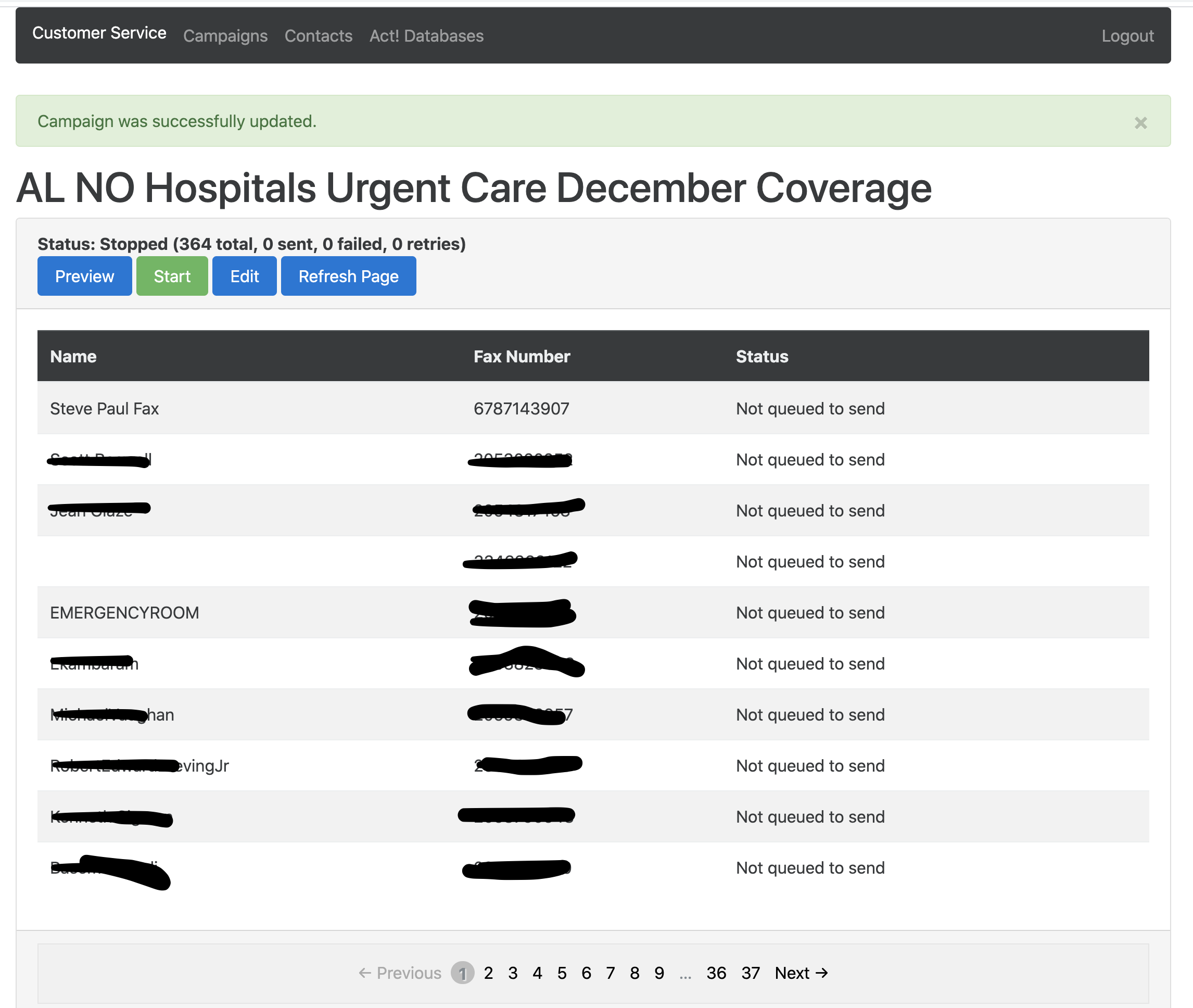 Once this is done, you simply need to press the Start button!
Once ready to send of course.

This is the list of Databases